When shopping, customers can often be distrustful regarding the originality, safety and quality of the products offered to them, which, of course, teas are not spared.
We are pleased to point out that customers of Split Tea House have the privilege of enjoying top quality teas through one of the largest European suppliers of teas from Germany. International certificates for food safety and quality – our teas have some of the most valued:
Certificate IFS 5 – International Food Standard
It represents a risk and quality management system intended for food products (teas included)
Certificate ISO 9001:2000 – International Organization for Standardization (International Organization for Standardisation)
Relates to the production, development, sale and distribution of food (teas included)
IFS certificate – International Food Standard Due to growing consumer demands, increased responsibility of sellers, globalization, as well as compliance with legal obligations, it was necessary to develop a unique international standard for food quality and safety which is the year 2000 and done – the International Food Standard was developed (International Food Standard – IFS).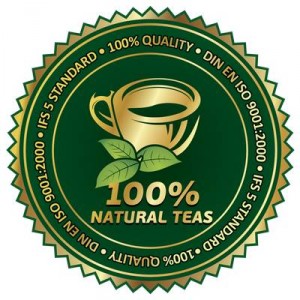 IFS certificate confirms high safety and quality of food products (tea included) because it is one of of the most rigorous standards for the food industry and therefore the most important since it guarantees the complete safety of the produced food and enables continuous monitoring of the level of food quality.
Therefore, the IFS certificate represents an effective tool for checking brands and their producers and guarantees a transparent and fair food check procedure (eg teas) as well as survival on the EU market. This certificate, with its uniform way of assessing the supplier's quality level, increases the level of security for buyers, suppliers and users.
The requirements of the IFS certificate regarding the quality management system are:
– good manufacturing practice (GMP Good Manufacturing Practice)
– good laboratory practice (GLP Good Laboratory Practice)
– good hygiene practice (GHP Good Hygiene Practice)
The structure of the IFS standard corresponds to the structure of the ISO 9001 certificate, with an emphasis on food (and tea) safety, hygiene, production process and business environment. From January 1, 2008, the IFS certificate version no. 5, which contains as many as 250 requests divided into 5 chapters, and whose proud owner is the Tea House Split.
ISO certificate – International Organization for Standardization
ISO (International Organization for Standardization) is the world's largest institution for the development of standards and represents a network of national institutes in more than 150 countries. ISO standards since 1947. represent the concept of business based on quality. The most famous ISO standard is ISO 9000 – system of standards for business organization. Today, this model is the most widespread modern way of organizing and managing business systems and represents the world business standard, since it has been accepted by more than 100 countries around the world.
Internationally recognized certificate for quality management ISO 9001 is intended for use in any organization that designs, develops, manufactures, introduces and maintains a product (e.g. teas) or provides any form of service (e.g. sales teas). This system has requirements that the organization needs to fulfill if it wants to achieve consumer satisfaction through products and services that meet customer expectations. The latest version of the ISO standard is 9001:2000, which has our Split Tea House.