The tea bush is a subspecies of Camellia trees. It has yellow-white flowers and small fruits, with extremely strong shells, like hazelnuts. The leaves are constantly green, slightly toothed.
For those who want to know a little more: the two main subspecies of the plant are Camellie – Thea Sinensis (Chinese species) and Thea Asamica< /strong> (Indian species). By crossing these two basic types of the Camellia plant, all tea crops around the world were created.
House of tea Split - the world of tea in one place!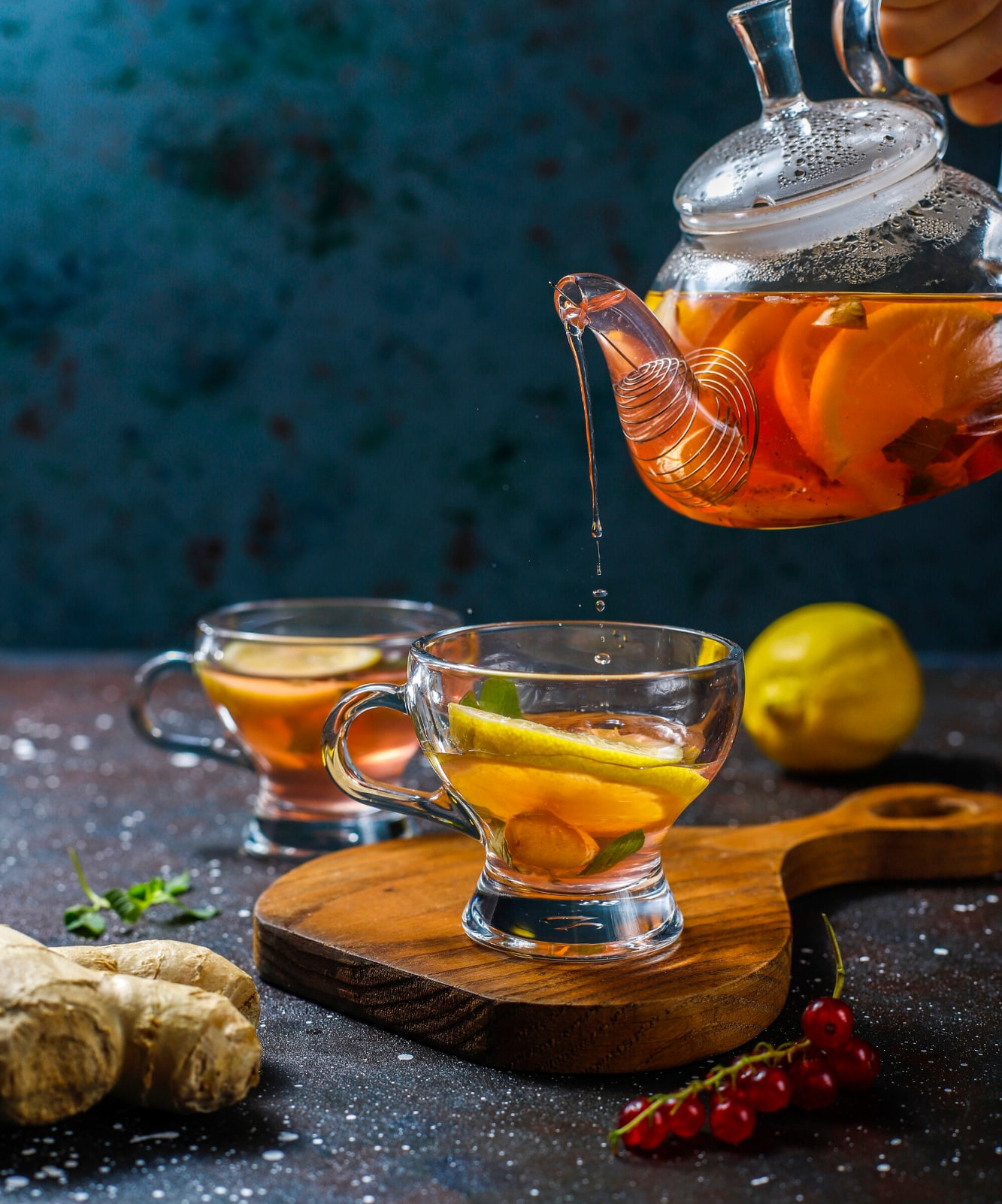 The same tea does not taste the same every time, sometimes it is better and sometimes it is worse. Making good tea is not as simple as it seems, you need to follow some rules:
01. Use loose leaf tea. The quality of such tea is much better than that in bags. You must have once felt the wonderful smell that spreads from the tin box in which the tea is kept. The tea in the bag has nowhere near that smell.
02. Keep the tea in a sealed container. So you can be sure that the tea will not lose its taste.
03. The bigger the teapot/cup/pot in which you make the tea, the more space there will be for the leaves to spread and in the end the tea will be better.
04. For black, green, white and oolong tea, use one teaspoon per 2.5-3 dcl of water, this may vary depending on the tea and your own taste.
05. For black tea, the water should be at a temperature of 100 °C. Do not let the water boil for too long, as this will reduce the amount of oxygen in the water, and oxygen accentuates the flavor of the tea. Similarly, at temperatures below 90 °C, black tea will not be good (intense enough). Green, white and oolong teas require a water temperature of 70 °C to 80 °C. At higher temperatures, the tea tastes bitter.
The time the tea leaves are kept in the water varies from tea to tea, but all types of tea must be in the water for at least 30 seconds. Black and oolong teas should be in water for 2-4 minutes, green and white teas for 2-3 minutes. If you keep tea in water for a long time, it usually becomes bitter/astringent.
– The effect of individual teas on metabolism:
Oolong tea stimulates metabolism even better than green tea, but its advantage lies in the fact that it can be left for longer (it oxidizes more slowly) and wakes up better. it strengthens, which is important for athletes and generally people with more demanding physical and mental activities.
Yellow tea has a better effect on metabolism than white tea, while its biggest advantage is that it does not lower blood pressure as much as white tea. Therefore, the House of Tea strongly recommends the consumption of white tea in combination with yellow, green or oolong tea for the maximum effect of cleansing the body of toxins, accelerating metabolism, reducing blood fat, cleansing the skin, complexion, etc.
< strong>– Recommended time of consumption of a particular tea:
Green and oolong tea are recommended to be consumed exclusively during the day as well as yellow tea, and white tea is recommended to be consumed in the afternoon and evening because it relaxes, lowers blood pressure, promotes sleep…
– Recommended daily amount of consumption of individual tea:
Green and oolong tea are recommended to be consumed in a limited amount up to 1 L per day, and yellow and white tea can be consumed almost unlimited – the more they drink, the better they affect the body.
– Duration of individual prepared tea:
When the "fat killer" – oolong tea is prepared, it can be left for the longest time (from 4 to 6 hours), followed by green tea (up to 2 hours), and yellow and white tea the tea can stand at least (up to 1 hour).
– Antioxidant properties of individual teas:
The most prominent antioxidant properties (fight against cancerous diseases) of the teas with the best effect for slimming has white tea, followed by oolong and yellow tea and then green.
– The amount of theine (caffeine) in each tea:
Of the slimming teas, oolong tea it has the most tein (caffeine), green tea has it in a slightly smaller amount, and yellow and white tea have almost no tein (caffeine). Oolong tea therefore wakes you up better than green, and yellow and especially white tea are excellent for falling asleep.
Of all the original teas, the most tein (caffeine) is certainly found in pu-erh tea, followed by black tea. p>
If you didn't know: tea provides energy for quality sports training, improves physical activity and endurance for athletes, and accelerates metabolism and the breakdown of excess fats.
The tea house (for now) has one physical store / shop in Split, Kralja Tomislava 6 (next to the Tesla cinema). Using the Internet store / store / web shop you can order online / web shop, sell and buy teas from all parts of our beautiful country (Zagreb, Rijeka, Osijek, Zadar, Šibenik, Makarska, Dubrovnik,…).